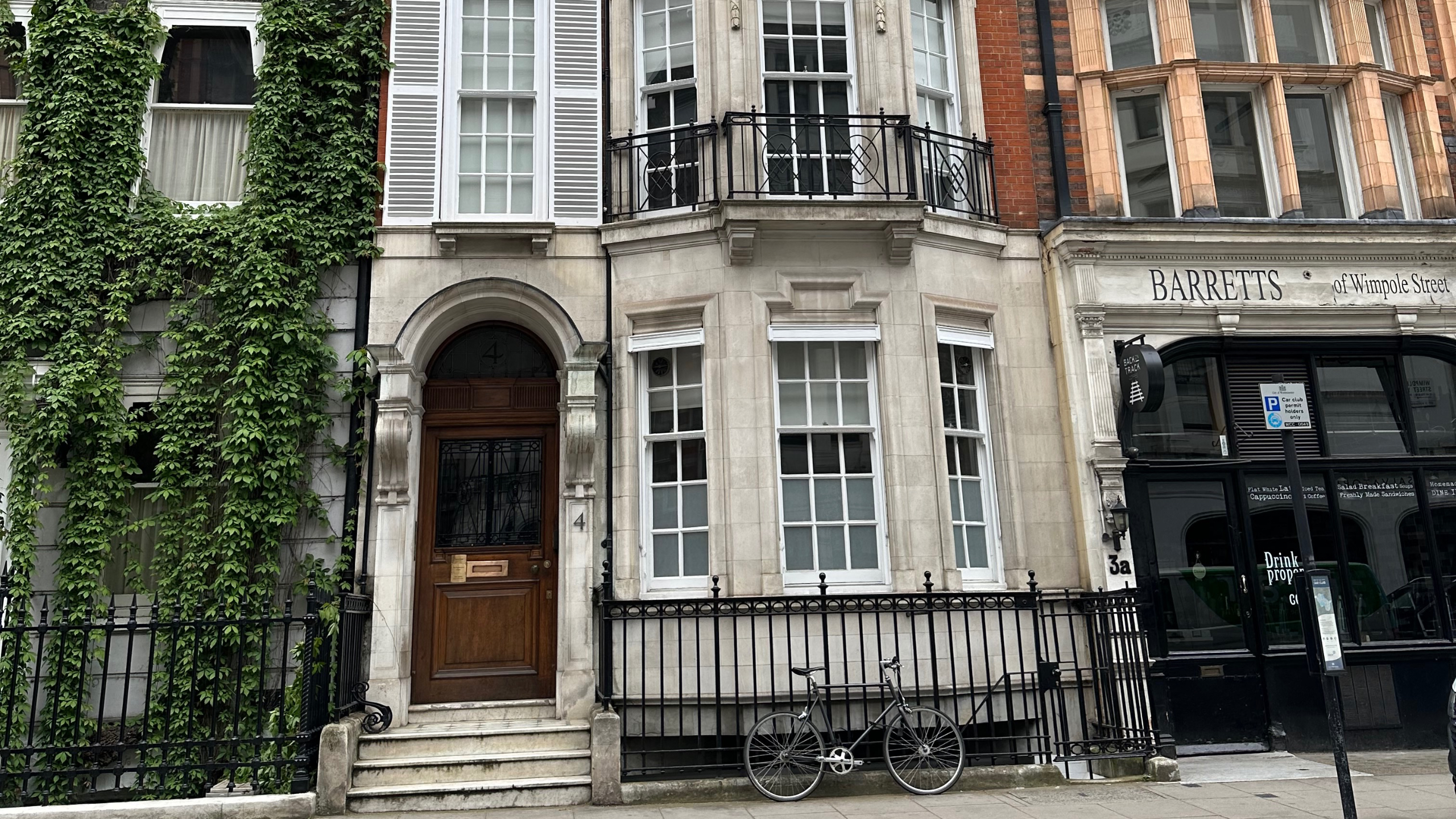 Harley Street Clinic
At our esteemed London-based clinic, we take pride in designing healthcare programmes meticulously founded upon the principles of the acclaimed Britzke Method. Each bespoke regimen we construct is exclusively tailored to cater to the individual requirements of our valued clientele. Our primary emphasis lies in facilitating the cultivation of sustainable alterations in behaviour, lifestyle, and habits. This approach not only promotes overall wellness, but also manifests in extraordinary physical transformations. 
Step 1
Choose a Package and Book a Consultation
After choosing and paying for a package/ consultation, you will receive a link to book your first visit.
Step 2
Fill out a questionnaire
Before the consultation, we will send you a questionnaire to get to know about your routine, health, lifestyle, family history, goals and specific needs.
Step 3
Visit Our Clinic
At the consultation, we will use the Tanita MC-780U, the very latest multi-frequency technology to record a comprehensive range of measurements in just 20 seconds, from segmental fat and muscle mass to basal metabolic rate, visceral fat levels, phase angle and intra/extra cellular body water. 
Step 4
 Get a Personalised Program
Our team will design a meal plan tailored to your specific needs and lifestyle. This personalised approach ensures the plan fits seamlessly into your daily routine, promoting your health and wellbeing.
Step 5
Keep on Track using the clinic App
After the consultation, you will get access to the clinic app where you can chat with your Dietitian, keep track of your new habits, measurements and goals.
Tanita MC-780U
Body Composition Analysis
This bio-electrical impedance analysis gives you a true indicator of your inner health and, when monitored over time, can show the impact of any fitness regime or weight loss program.
Food intolerance test
If you experience ailments such as IBS, bloating, constipation, migraines, or eczema, your dietary intake might be the underlying cause. Regardless of the generally perceived healthiness of a food, individual bodies respond differently. If you exhibit symptoms associated with food intolerance, identifying the problematic food items could provide significant relief.
Book now
DNA test for diet and exercise 
If your weight loss efforts are proving unsuccessful, it might be because your approach is not aligning with your genetic makeup. Each individual responds uniquely to a given strategy. There is no universal diet that works for everyone. Gaining an understanding of your own body is crucial as it informs the type of diet and exercise regime that will yield the most effective results for you.
Book now
Online Consultations
We have patients from 69 countries and various backgrounds. You will get the recommendation of local products or supplements if needed. Many of the tests we do at the clinic can also be sent to be done at home and then sent back via post to our laboratory.
Book now
What can I expect from the consultation?
Do I need to do any tests?
Why is it relevant to identify possible food intolerances?
Can I do intolerance test before the consultation?
Can I have an online appointment?
What is the typical wait time required to book an appointment?
How many consultations will I need?
Get in Touch
If you would like to know more about the consultations, please call us on +44 7428644457 or leave a message here.